Too bad, at my very first visit and super short trip to Enggano Island, I just soaked my feet into one beach. Let say it's Malakoni Beach as it is in Malakoni Village.
Why was it super short? I'll tell you on different post.
Malakoni is main village of Enggano. It is location of Malakoni Port, main harbour of the island along with one another in Kahyapu Village. To get the beach, you just have to come to Malakoni. Once you see POSAL (Naval Station), its the right path heading to the beach.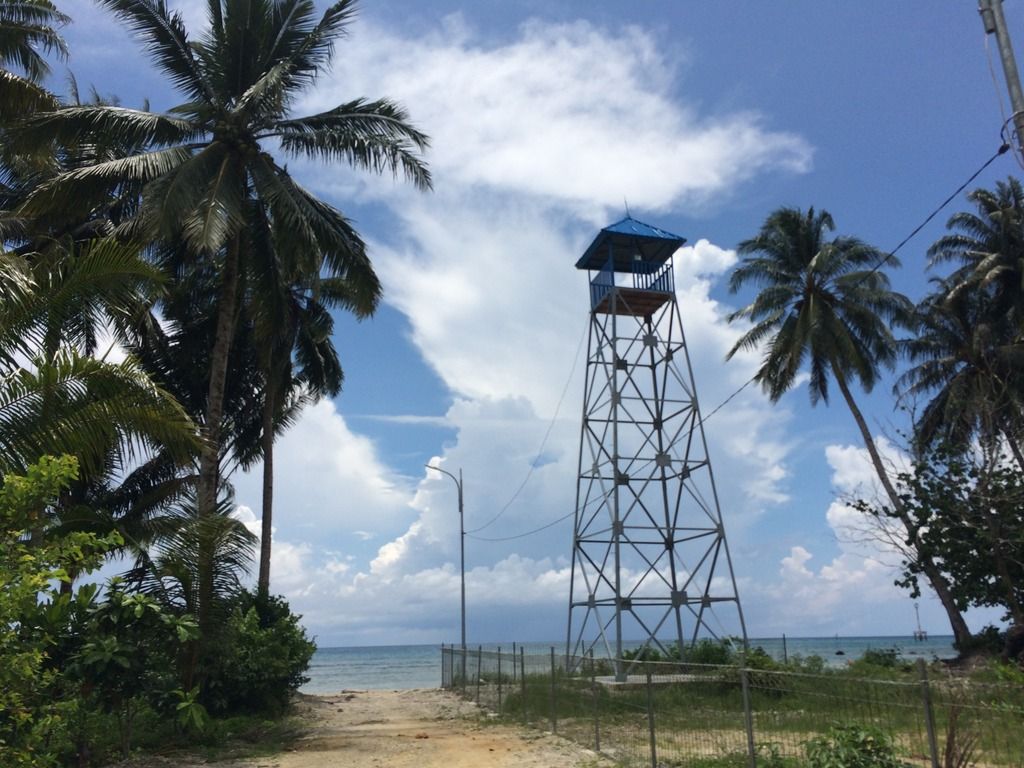 The beach was so quite and clean with its white sand covered by crumbling corals. Likewise, the water was really calm and as blue as the sky at the time. The shallow part was rocky, but it's nice since I could walk away from the shore, not necessary to swim, to figure out the deep one.
There were range of vegetation along the shore as shading place for sitting about or hanging on your hammock, like my friends and I did when we were there.
How about fishing? We saw few men spreading their net on the water. As well as  I saw few small wooden boat anchored on the shore. Nice element to take pictures though. Apart from that, this island is well-known as favorite fishing ground for fishermen and fishing mania. No wonder two of us brought their fishing gears here.
From the shore we can see the marina, where the ferry anchored waiting for departure time. You can get there on foot if you want and go snorkeling just right under the pier to see colorful and various corals. Or, if it is not allowed, you may swim away from the shore to see the corals. We didn't do that since we're running out of time back then, we just playfully splashed on the beach instead.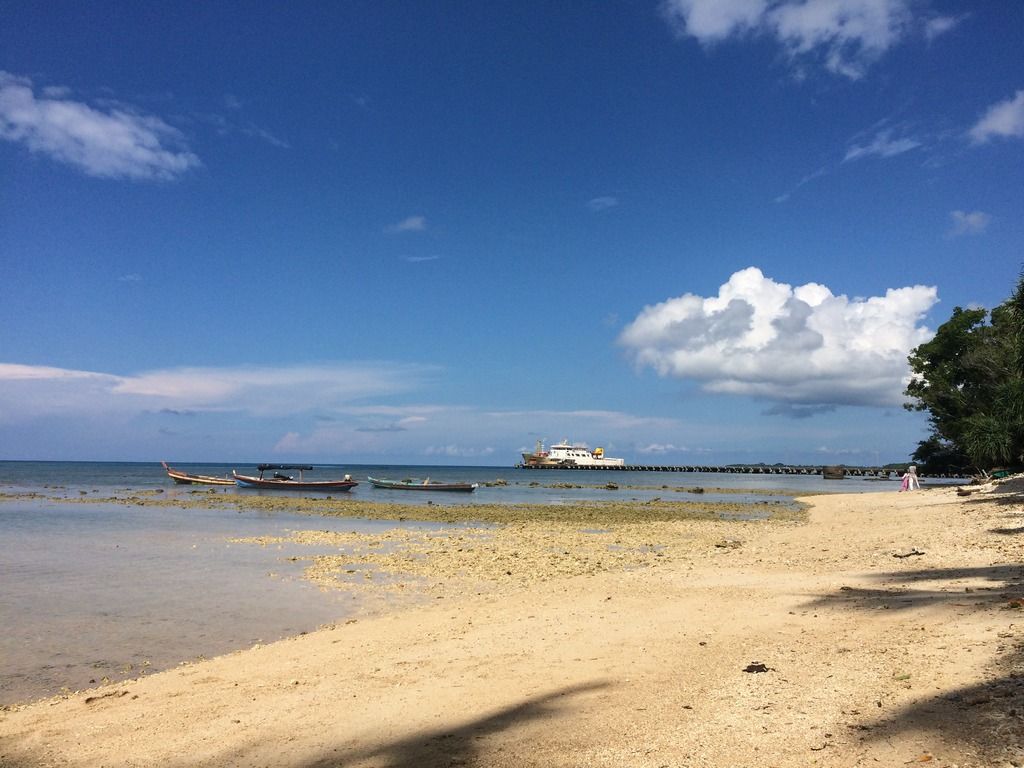 As an island situated in the Indian Ocean, I believe Enggano has many hidden beautiful and virgin beaches to explore. My first trip was very short but quite fine, so I am highly looking forward to going back.